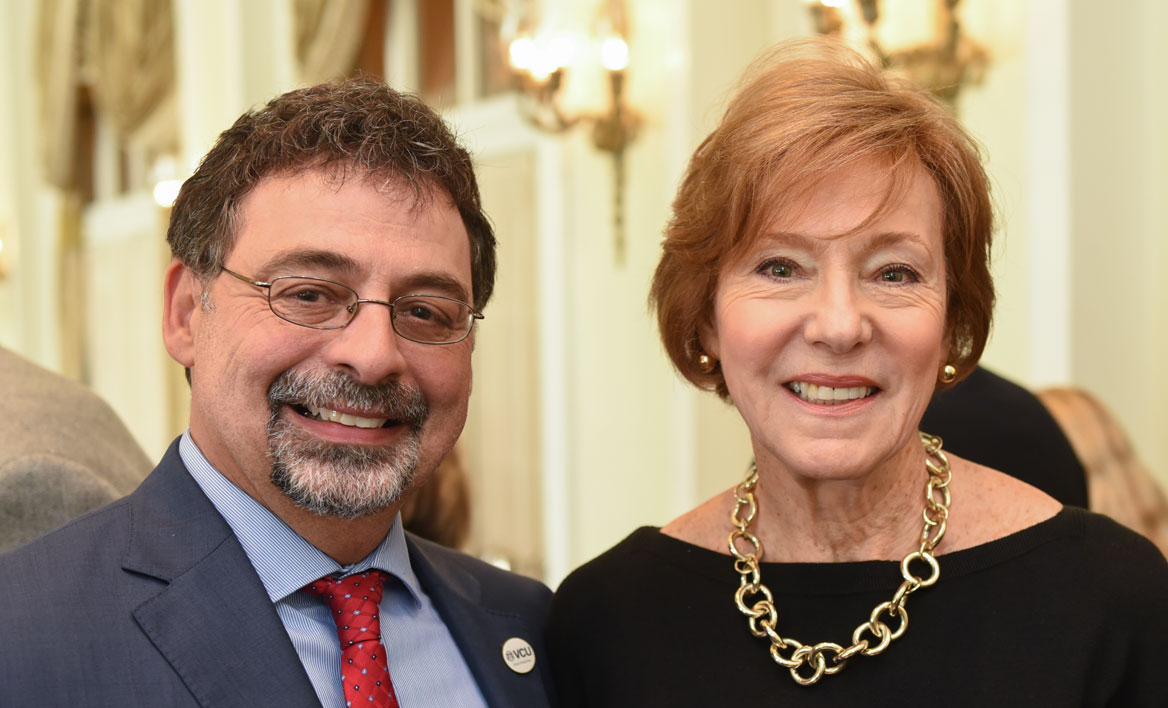 Scholarship helps aspiring social workers
The VCU School of Social Work will bolster its efforts to support students who strive to serve marginalized populations with the help of a $25,000 gift in support of the Make It Real Campaign for VCU from Joanne Kerbs Caramanica (M.S.W.'85/SW).
When the longtime donor to the school found herself in a position to make a larger gift, she knew she wanted to contribute in a way that would help aspiring social workers experience the gratifying work she's enjoyed in her career. The Joanne Kerbs Caramanica Endowment Fund will provide scholarships to Master of Social Work students who focus on helping children, adolescents and families.
"I have worked with youth and families throughout my career and have witnessed the impact social workers can have," says Caramanica, who's also a Life member of VCU Alumni. "In many cases, I have changed their lives, and they've changed mine."
As passionate as she is for the profession, Caramanica knows that many other fields of study promise much higher-paying careers. She hopes her support will help VCU students follow their dreams without being discouraged by student loan debt.
"Like any helping profession, social work is a calling," Caramanica says. "First, you have to have the heart and the drive to spend your professional life helping people. If a student thinks they have that but is not sure he or she would be able to pursue it for financial reasons, I want them to know that there are options for assistance."
To learn more about the School of Social Work, contact Portia Chan, donor relations associate, at (804) 828-0154 or pgchan@vcu.edu.