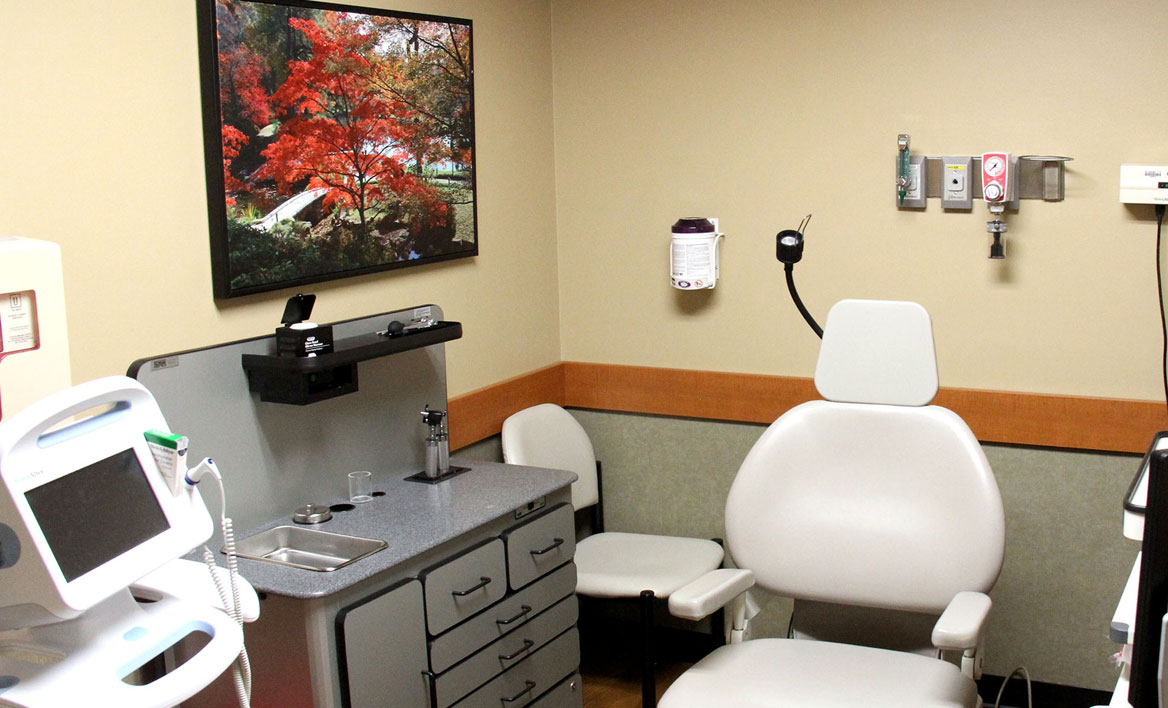 Massey clinics receive new artwork
Before 2014, the walls at Massey Cancer Center's downtown and Stony Point outpatient oncology clinics were easy to miss, but thanks to volunteers, donors and the hard work of artists, the art that now streams through the clinic captivates passersby and breathes life into the clinics.
The installation features images of nature captured by photography and printed on canvas. The art is located in the chemotherapy treatment rooms, exam rooms and waiting areas at Massey's Dalton Oncology Clinic in downtown Richmond and its hematology-oncology clinic at Stony Point 9000.
Contributing artists Dorin Todor, Ph.D., and Fran Householder donated the art free of charge during the Make It Real Campaign for VCU. Todor is a medical physicist in the Department of Radiation Oncology and director of the Brachytherapy Program at Massey. Householder is currently retired after spending 19 years working in Massey's Development Office.
"I was humbled and most honored that my photos were chosen to be used in this way because I know what a difference it makes for the patients and visitors in the clinics," Householder says.
The project was funded through the Clinical Services Committee Fund, MCV Hospital Auxiliary Grants and Massey. Massey volunteers and Advisory Board members Shelly Arthur, Terrell Harrigan and Becky Massey envisioned and led the initiative with input and support from Massey's staff, including the head nurses in the areas where the art was installed.
"We wanted the patients to be in an environment that's uplifting and peaceful. A place that could provide them a sense of calm, because undergoing treatment can feel like a whirlwind," says Harrigan, who is coming up on her 10-year anniversary of surviving breast cancer.
A version of this article was previously published by VCU News.
To learn more about VCU Massey Cancer Center, contact Cindy Zilch, chief development officer, at (804) 828-1452 or czilch@vcu.edu.