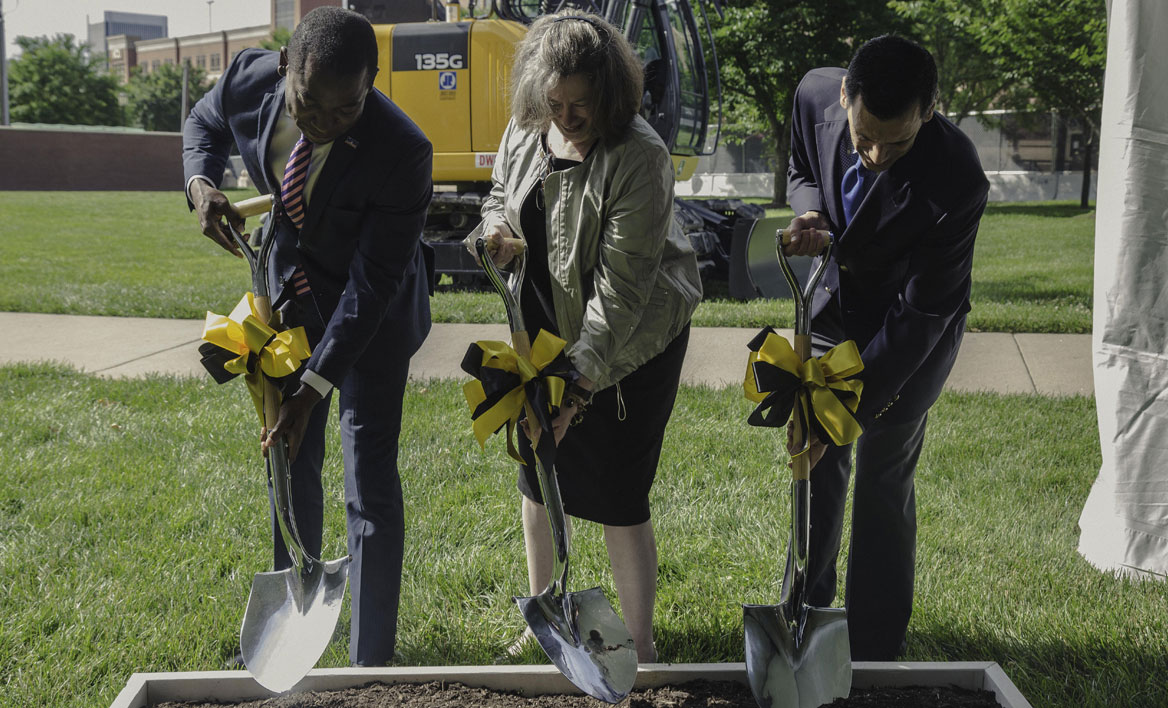 VCU breaks ground on new building
Virginia Commonwealth University leaders and dignitaries gathered in June to break ground on a 133,000-square-foot research building that will significantly expand the College of Engineering's laboratory capacity and serve as a collaboration hub for students and faculty.
The new Engineering Research Building, scheduled to open in 2020, will support advanced research and economic development with a design that emphasizes maker spaces, collaborative research facilities and flexible gathering areas. The $93 million building is being financed by investments from the state, VCU and private support.
"The college was established as a public-private partnership with a mandate to educate engineers who will fuel economic development in the region," said Barbara D. Boyan, Ph.D., dean of the College of Engineering and the Alice T. and William H. Goodwin Jr. Chair, during her remarks at the groundbreaking ceremony. "The ERB reflects our commitment to meeting this goal. Virginia's support of this critical addition to our teaching and research mission is a strong vote of confidence in our program. We are proud to step into this next phase of our development with the commonwealth as our partner."
Altria, a major supporter and employer of graduates from VCU's College of Engineering, donated an additional $1 million to the Make It Real Campaign for VCU to support a 9,000-square-foot Innovation Maker Facility. The space will foster hands-on engineering and prototype development skills essential for transition into careers in the industry. With resources that include 3D printing, bench electrical fabrication, tabletop equipment and hand tools, the maker space will stimulate knowledge-sharing, collaborative problem-solving and the rapid design of new ideas.
A version of this article was previously published by VCU News.
To learn more about the College of Engineering, contact Michael B. Dowdy, director, College of Engineering Foundation, at (804) 828-1475 or mdowdy@vcu.edu.