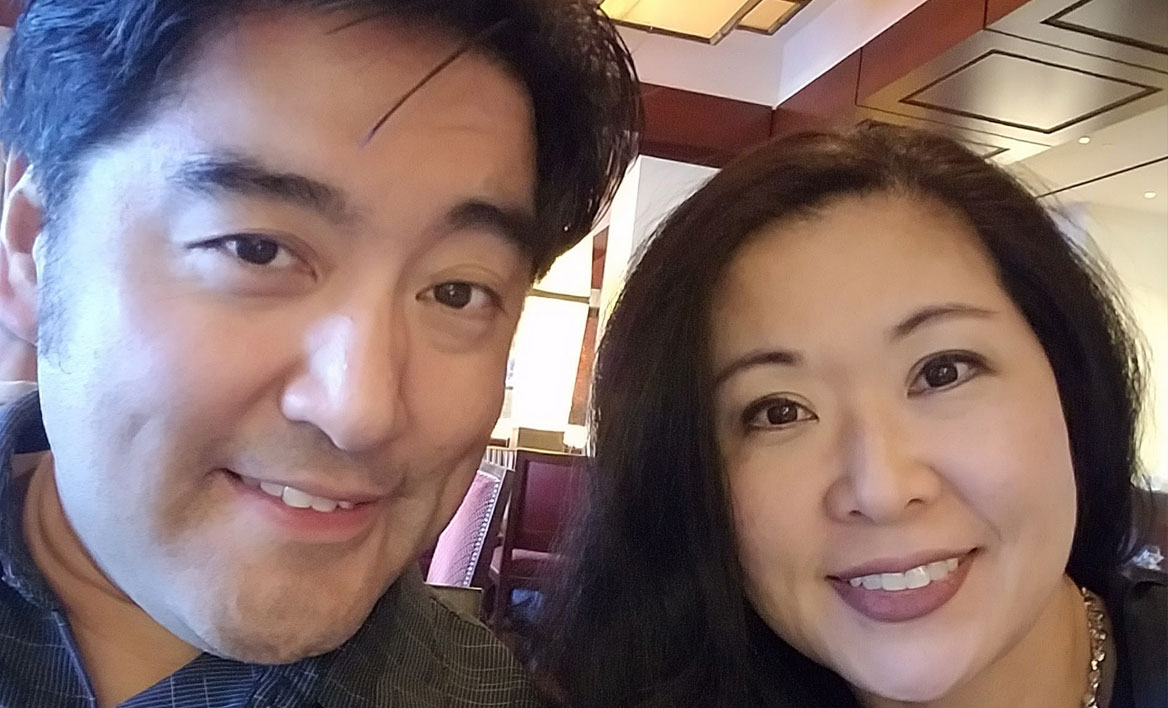 Alumna supports student wellness
As an anesthesiologist and interventional pain physician, Helen J. Kim, M.D. (M.S.'98/M; M.D.'03/M; H.S.'04/M), specializes in supporting the health and well-being of others. Through a $25,000 gift to support Virginia Commonwealth University's School of Medicine, she aims to promote wellness among medical students.
The gift, from Kim and her husband, John Hayashi, in support of the Make It Real Campaign for VCU, established the Helen J. Kim, M.D. and John Hayashi Medical Student Wellness Education Fund to provide annual financial support to the Project HEART Student Wellness Program. This program aims to offer education and training to medical students to increase their wellness and resilience. Examples of planned activities include a painting class, a mindfulness meditation session and several faculty-led discussions on wellness topics.
"Medical school can be a very stressful time, and physician wellness was not discussed when I was completing my studies," Kim says. "I hope this fund provides medical students with positive outlets to find joy and support during their training. If they're feeling overwhelmed or having difficulty coping, I hope this gift will help them connect with professional support before their troubles get out of hand."
Kim is a Southern California Permanente Medical Group physician who works in the anesthesiology department at Kaiser Permanente's Riverside Medical Center in Riverside, California. In 2016, she was asked to be a physician wellness champion for the center and worked with colleagues to provide wellness-focused activities and resources for physicians. They organized activities and events focused on collegiality such as nature hikes, an evening at a comedy club, basketball tournaments with neighboring medical centers and a "healthy happy hour" where physicians can decompress and enjoy healthy snacks after quarterly group meetings. The group also brought together physician volunteers to provide peer-to-peer support for those colleagues experiencing emotional distress due to an unfortunate event, legal issues or burnout.
"Burnout is becoming an escalating problem in my profession, which unfortunately puts physicians at an increased risk for depression and suicide when compared to the general population. It's critical that we combat this problem," Kim says. "I plan to continue advocating for physician wellness, and I'm happy to spread awareness and positivity to my alma mater."
To learn more about the School of Medicine, contact Priscilla Wiggin, interim director of major gifts, at (804) 827-4933 or priscilla.wiggin@vcuhealth.org.