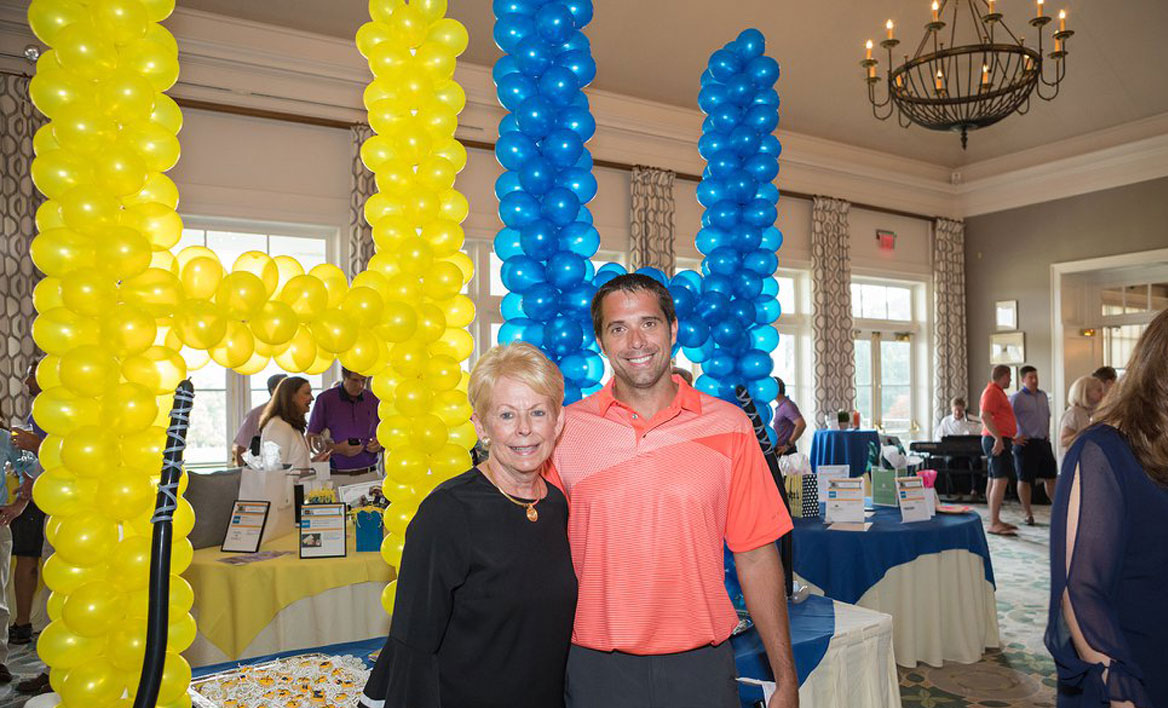 Golf tournament supports ALS Clinic
The fourth annual Harper's Hope Golf Tournament and Auction raised about $45,000 to support VCU Health's ALS Clinic, making it the event's most successful year yet.
Seventy-two golfers and more than 160 reception guests attended the event, held in June at the Country Club of Virginia.
The ALS Clinic provides leading care for amyotrophic lateral sclerosis patients and their families across Virginia and conducts world-class research.
ALS, often referred to as Lou Gehrig's disease, is a progressive neurodegenerative disease that affects nerve cells in the brain and spinal cord. It progresses to involve muscles that control vital functions such as speech, swallowing and breathing.
As the late Vic Harper battled the disease in 2014, he and his family established the Harper's Hope Fund at the MCV Foundation to help make an impact on future ALS research and care. His doctor was Scott Vota, D.O., director of the neuromuscular and ALS clinics at VCU Health.
"When my dad was diagnosed with ALS, he was very impressed by Dr. Vota's research and what he was doing not only for patients with the disease but also for their families," says Harper's son, Landon. "Being able to support this mission and seeing the support of the community and families, it's just remarkable."
The Harper's Hope fund has supported Vota's team in conducting four clinical trials, identifying and administering new treatments for patients, providing treatment to patients in the comfort of their own home and creating a financial assistance program for patients and their families.
"We have to commend the Harper family," Vota says. "They have been the stalwarts that have kept this going. The sad passing of Vic four years ago was just the beginning of their mission to help patients suffer less."
Through the annual golf tournament, other fundraising events and individual contributions, the Harpers have raised more than $400,000 for the Harper's Hope Fund during the Make It Real Campaign for VCU.
A version of this article was previously published by the MCV Foundation.
To learn more about the Harper's Hope Fund, contact Brian S. Thomas, vice president and chief development officer at the MCV Foundation, at (804) 828-0067 or brian.thomas@vcuhealth.org.