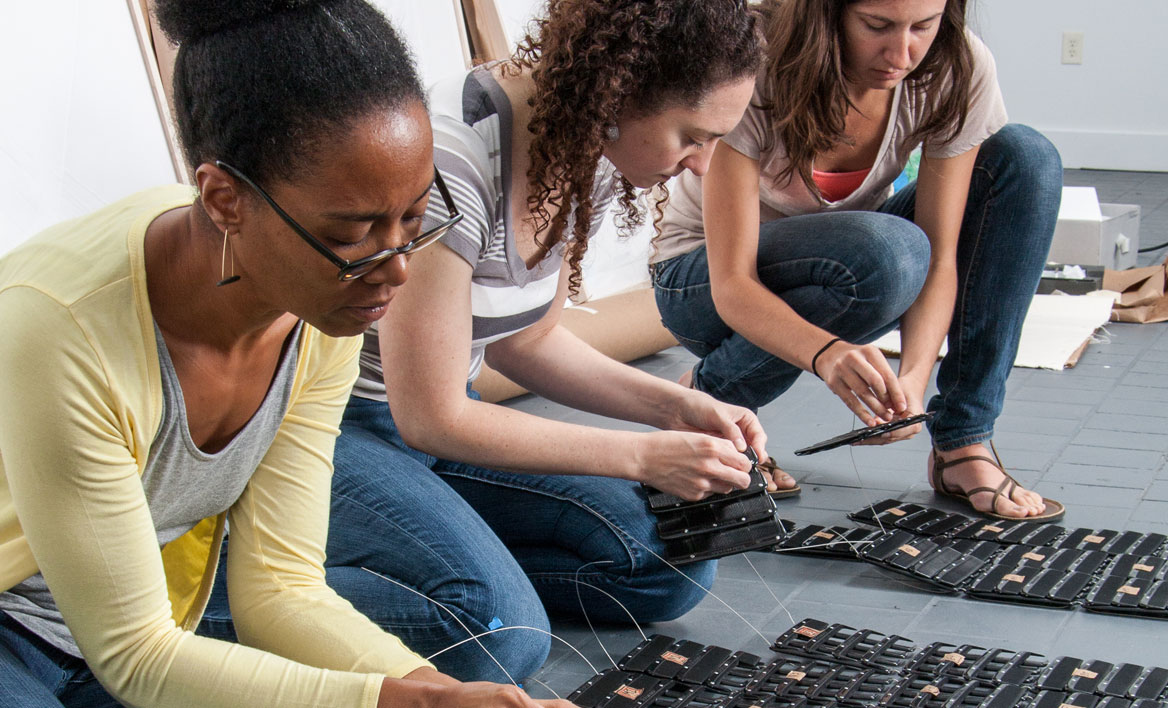 Stipend helps next generation of artists
Sonya Clark joined the Virginia Commonwealth University School of the Arts faculty as chair of the Craft and Material Studies Department in 2006. Clark, who was attracted to the school because of its commitment to research in the arts, has done her part to reinforce that commitment through yearly gifts to fund a stipend for a graduate assistant in her department.
"It becomes a mentoring relationship," says Clark, who has given $60,000 toward the stipend since the start of the Make It Real Campaign for VCU in 2012. "The selected student functions as an assistant in my studio practice, so the person I'm helping also ends up helping me."
Clark's contributions are matched by the School of the Arts to provide tuition assistance for the graduate student.
During her graduate education at Cranbrook Academy of Art in Bloomfield Hills, Michigan, Clark held a fellowship that provided similar financial assistance. That allowed her to move forward in her career after graduation without substantial student debt, and she is happy to help other graduate students in the same manner.
"This sort of work is near and dear to my heart," Clark says. "I'm happy to put my money where my mouth is and support the next generation of artists."
To learn more about the School of the Arts, contact Julia Carr, executive director of development, at (804) 827-4676 or carrj@vcu.edu.