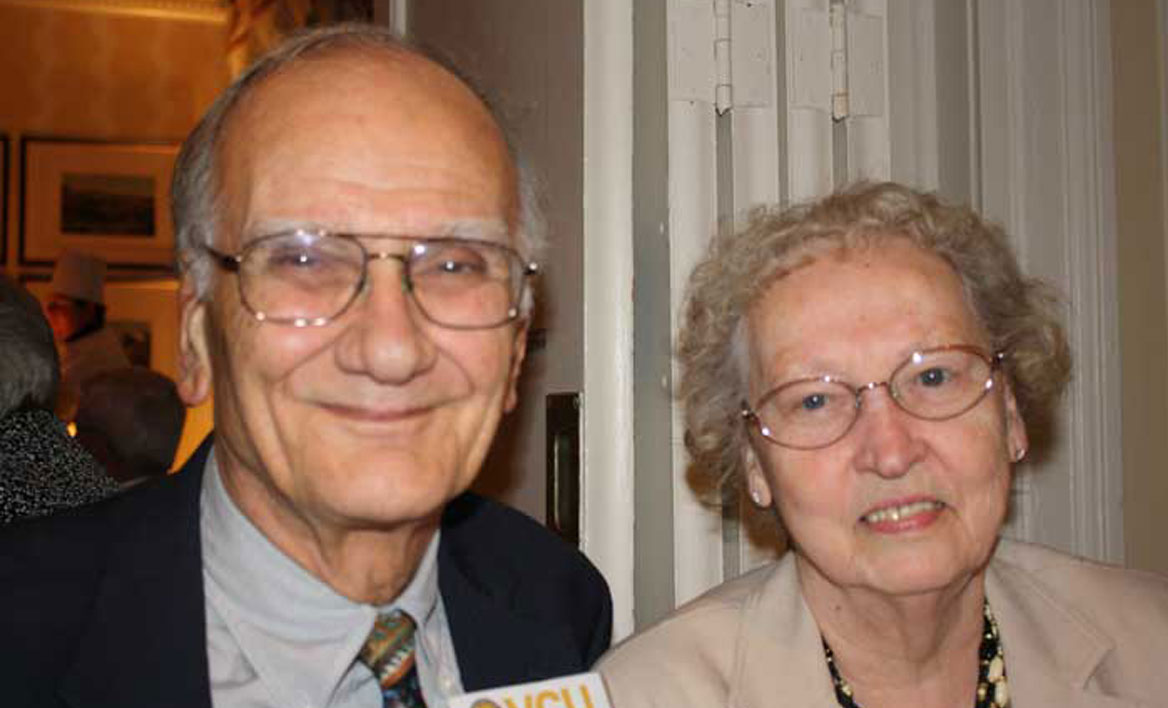 Donors boost support with planned gift
Longtime educators and supporters of Virginia Commonwealth University Miriam S. (B.S.'69/E; M.Ed.'76/E) and William E. "Bill" Blake, Jr., Ph.D., have included a $100,000 planned gift to the Make It Real Campaign for VCU in their estate plan to continue to support the funds they have created over the years.
The couple's first gift to the university, in 1992, established the William E. and Miriam S. Blake, Jr. Lectureship in the History of Christianity in the College of Humanities and Sciences. It marked Bill's retirement from 27 years of full-time teaching at VCU, though he continued to teach as a professor emeritus until 2012. A scholarship for students interested in Reformation and medieval history was established in Bill's name in 2001, and in 2004, the William E. and Miriam S. Blake, Jr. Chair in the History of Christianity was endowed by one of his former students.
As a professor and a preacher, Bill values connecting with his audience and making history and theology relevant.
"Christianity, even for people of other religions or people with no religion, is part of so much that goes on in ordinary conversation and in the intellectual atmosphere," he says. "Art, music, architecture – you can't walk down the street without seeing evidence of Christianity. What does it all m
ean? How can you make sense of it? Both the Chair and the Lectureship are meant to help people understand the roots of it, see how it's operating now, and maybe see where it's headed."
In 2012, the couple created the Miriam S. Blake Scholarship in Early and Elementary Education to honor Miriam's career serving Hanover County, Chesterfield County and city of Richmond schools. It awards a minimum of $1,000 to one student in the School of Education each year. The selected student must demonstrate leadership qualities, show a strong need for financial assistance and be pursuing a teaching career in early and elementary education.
They have also donated numerous historical texts and personal items to VCU Libraries in the Cabell Special Collections and Archives, which the planned gift will also support.
"VCU has been our lives in many respects," William Blake says. "We continue to be excited about its present and future. We will continue to do what we can to further its growth and encourage others to do the same."
To learn more about planned giving, contact Doug McCartney, J.D., executive director of gift planning, at (804) 828-5563 or dwmccartney@vcu.edu.