Universitywide development and communications staff
School of Social Work
Visit the School of Social Work website.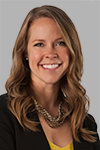 Mary Riddick
Director of Development
Phone: (804) 828-7166
Email: riddickm2@vcu.edu
View bio
Mary Riddick joined the School of Social Work team after three years in working with VCU's annual giving team. Aside from assisting the dean with direct marketing efforts, Mary will be connecting with social work alumni, emeriti faculty, community partners, and friends to the school to engage them with future initiatives that will shape the next 100 years of service to the community. Riddick earned a B.A. from Virginia Tech, an M.P.A. from Old Dominion University, and is currently working on her doctor of educational leadership in VCU's School of Education.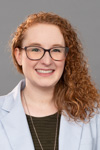 Anna Givens
Development Specialist
Phone: (804) 828-7166
Email: givensa3@vcu.edu
View bio

Nicole Passmore (B.S.'17/H&S)
Communications Specialist
Phone: (804) 828-4830
Email: passmorenm@vcu.edu
View bio