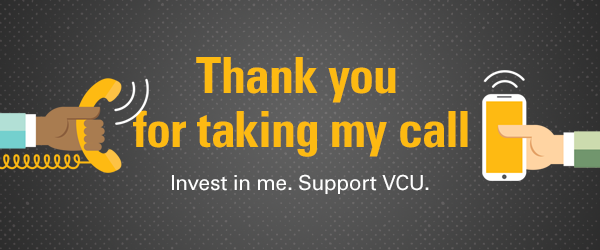 Gold Line Call Center
Did you receive a call from (804) 827-3863? That's a VCU Gold Line representative calling you!
The VCU Gold Line contacts thousands of alumni each year. The callers will talk to you about the latest happenings on campus, and they'll also offer you the opportunity to give back to the university. The VCU Gold Line is dedicated to the advancement of your alma mater by generating private support, while making real connections.
What Gold Line does
Taking the time to speak with a Gold Line caller offers you a chance to:
Join with fellow alumni to help VCU create new and exciting opportunities for students.
Find out the latest information about VCU, answer questions and pass along your comments.
Update your address, phone number and email information to ensure that you receive the latest information from the university.