Faculty and staff philanthropy
The 2018 Black & Gold & You campaign is all about how many faculty, staff and retirees Campaign Results video a gift, not how much money is raised. Give as much or as little as you feel comfortable with – what matters is that you get involved. Gifts count through the end of the fiscal year, although the formal campaign period is April 2-May 16, 2018. All gifts count toward the Make It Real Campaign for VCU goal.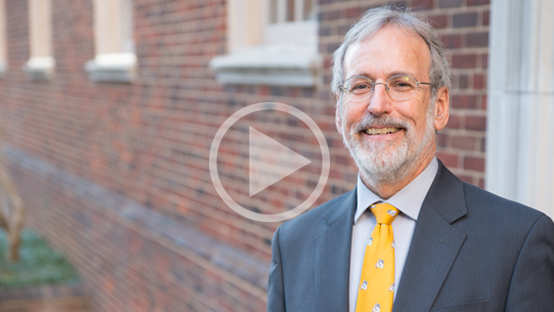 John Ulmschneider, university librarian, is honorary chair of the 2018 Black & Gold & You. Campaign committee members are:
Ed Grier, dean, School of Business
Cecil Drain, dean, College of Health Professions
Lauren Katchuck, president, VCU Staff Senate
W. Scott Street IV, president, VCU Faculty Senate
Laura and Harold Greer, faculty emeriti and spouse
Charles "Chuck" Klink, senior vice provost, student affairs
Black & Gold & You stats
You can choose where your support is directed – to any school, department, program, center, scholarship or pre-established gift fund at VCU or VCU Health. You can make that gift online, by payroll deduction or by check.
Checks should be made payable to Virginia Commonwealth University and mailed to VCU Gifts and Records Management, Box 843042, Richmond, VA 23284-0441.
Making a gift to support VCU is your opportunity to say that you believe in the university and health system missions. Your participation underscores that VCU is one of the best possible investments for a potential donor's philanthropic support.
Your gift has the power to inspire innovation, encourage excellence and transform dreams into discoveries. Faculty and staff members who donate to the university are ideally positioned to identify areas of need that might not be well supported. Through donations, we can change lives and grow our culture of giving at VCU.
This is your community. And we're all in it together. Please consider supporting VCU today.
In fiscal year 2017, the faculty, staff and retiree campaign drew 1,636 donors and raised $4.7 million.