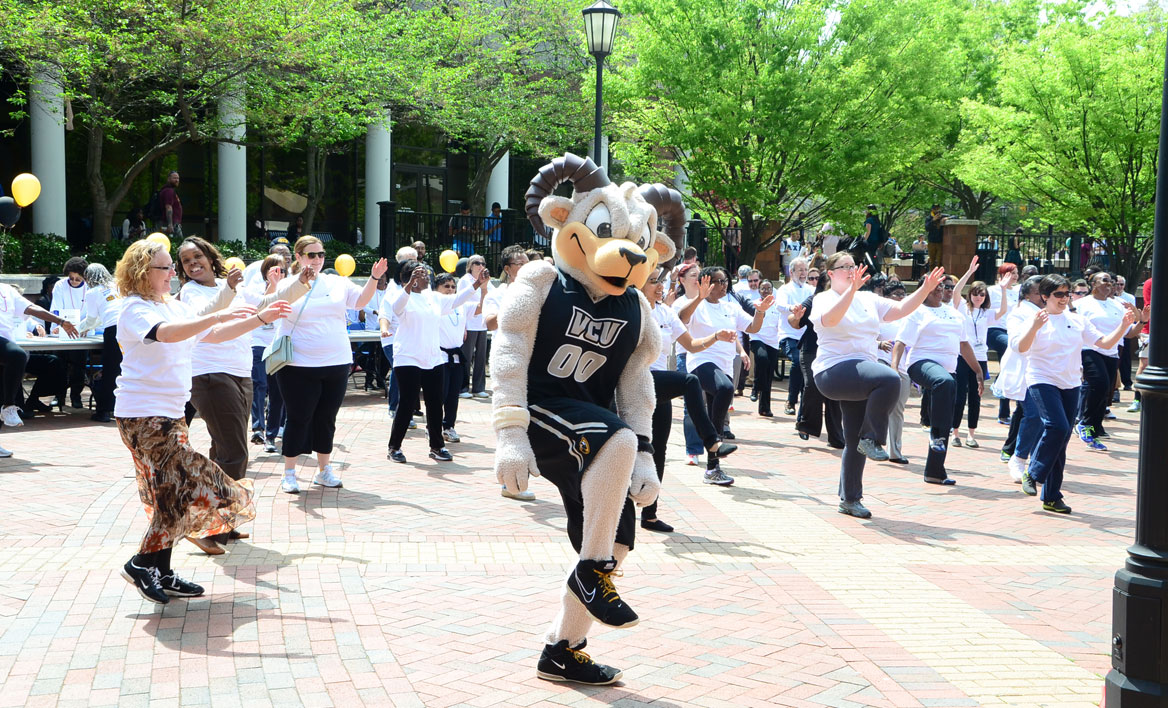 Walk-a-thon raises funds for scholarship
Marquita Aguilar wants to see Virginia Commonwealth University students be successful and is uplifted by their potential. In 2005, she and her colleagues in the VCU Staff Senate created a walk-a-thon to raise money for student scholarships.
"Scholarships are very necessary," says Aguilar, operations and building manager in the VCU Office of the President. "The more we can create, the better for our students. We want them to have less debt and less stress."
Proceeds from the Marquita Aguilar Walk-A-Thon, now in its 14th year, support the Make It Real Campaign for VCU and fund the Virginia's Caring University Scholarship, which helps rising juniors and seniors who need financial assistance to continue their education.
This year's walk-a-thon was held in April and raised more than $10,500 for scholarship awards that will be granted this fall. To date, the scholarship has helped over 100 undergraduate students continue their education at VCU by raising more than $110,000 dollars for the scholarship.
"This scholarship opens up that opportunity for them to succeed," Aguilar says. "We're building bridges to connect our students to their goals and their destiny. We want to see them succeed no matter where their education takes them and wherever they become leaders."
A version of this article was previously published by VCU News.
To learn more about the Marquita Aguilar Walk-A-Thon, contact Michael P. Andrews (M.S.'05/E), executive director of annual giving, at (804) 828-0236 or andrewsmp@vcu.edu.