Development staff directory
Corporate and Foundation Relations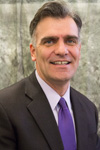 James Parrish
Director of Foundation Relations
Phone: (804) 827-4454
Email: jtparrish@vcu.edu
View bio
James T. Parrish Jr. has more than 24 years of development experience in both higher education and the nonprofit sector. He currently serves as director of foundation relations for Virginia Commonwealth University.
Parrish has a total of 13 years of service to VCU, including 8½ years as director of development of the VCU School of Nursing and three years as director of corporate and foundation relations (1997-2000).
On occasion, he serves VCU in a very different way: as an adjunct faculty member, teaching undergraduate classes in filmmaking and film history for the VCUarts Department of Photography and Film and the School of World Studies. In addition to being a performer and filmmaker, Parrish is co-founder of the Richmond-based nonprofit James River Film Society, and he is currently leading an effort to establish the Bijou Film Center, an independent art house cinema, café and nonprofit film center, in the heart of Richmond's downtown arts and cultural district. In recognition for his commitment to the arts and independent film, Parrish was selected as a Professional Development Fellow for the 57th Robert Flaherty Film Seminar in 2011, was selected as one of Style Weekly's "Top 40 Under 40" in 2006 and received the Theresa Pollak Prize for Photography/Film in 2005.
Parrish has been married for more than 25 years, has two children, loves Eastern North Carolina barbecue and is a proud alumnus of the University of North Carolina at Chapel Hill.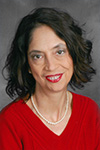 Ariana Bracalente
Senior Development Writer
Phone: (804) 828-1230
Email: abracalente@vcu.edu
View bio
Ariana Bracalante has been with VCU since 1987 and a part of Development and Alumni Relations team since 1998.
She has worked in Corporate and Foundation Relations for more than 16 years, focusing on grant development and management, identifying potential funding matches for university priorities and building relationships with area corporate and foundation partners. Her greatest joy is working with faculty and colleagues to develop and craft successful corporate and foundation proposals. She hails from the College of William and Mary but calls VCU her home team.