Development staff directory
Annual Giving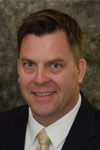 Michael P. Andrews (M.S.'05/E)
Executive Director of Annual Giving
Phone: (804) 828-0236
Email: andrewsmp@vcu.edu
View bio
A member of the VCU staff since 2006, Michael P. Andrews earned a B.S. from Hoftstra University and an M.S. from Virginia Commonwealth University.
After seven years of business-to-business sales and marketing experience with two Fortune 500 companies, he transitioned into higher education. Today, his primary focus includes generating annual fund revenue streams through direct marketing via mail, phone, digital, crowdfunding and emerging technology strategies.
He excels in Web and print communications with emphasis on alumni relations and fundraising. In August 2011, Andrews split responsibilities with the College and central DAR as he helped to build what is now a hybrid annual giving office. In 2012-2013, Andrews was instrumental in building out a 19-center on-site call center known as the Gold Line. It continues to be the most successful tool in the effort to attract alumni donors.
Since his arrival in central development, Andrews has been the catalyst for increasing alumni participation donors by 33% (8,064 in FY12 to 10,788 in FY16). That increase in alumni donors also helped to more than double alumni annual giving revenue to $5.6M in FY16.
In 2013, Andrews received an Emmy award for his role in producing the "Invest in VCU" TV spot, which aired during the VCU men's basketball games. In February of 2016, under his direction, the Annual Giving office received Platinum and Gold awarded honors from the Council for Advancement and Support of Education. In April of 2016, Andrews earned a merit award in the category of Brief Events and Observances for the Battle for the Capital Alumni Giving Challenge.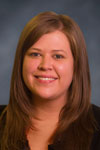 Jenna Baer Hart (B.S.'06/B)
Director of Annual Giving Outreach
Phone: (804) 828-0232
Email: jbhart@vcu.edu
View bio
Jenna Hart joined VCU in August 2014 as associate director of annual giving. She works to increase alumni participation by focusing annual giving operations on retaining, renewing and acquiring alumni donors. She earned a B.S. in Business Administration and Management from Virginia Commonwealth University and a master's degree in Human Resource Management from the University of Richmond. She spent five years working at the University of Richmond where she managed direct mail, email and social media annual solicitations for the undergraduate alumni population. She also recruited, trained and motivated more than 250 alumni volunteers who worked toward the university's class giving goal of $2 million annually.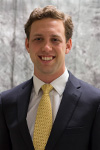 Richard T. Spain IV (M.Ed.'13/E)
Leadership Annual Giving Officer
Phone: (804) 828-6502
Email: spainrt@vcu.edu
View bio