For donors and friends
You can make a difference
More than ever, gifts from alumni and friends are critical to sustaining the quality of Virginia Commonwealth University's programs, research and patient care. With the help of private support, the just-concluded Campaign for VCU exceeded its $330.5 million goal. The impact of the campaign is visible throughout Richmond, especially across the Monroe Park Campus and MCV Campus, as new buildings open their doors, students benefit from scholarships and faculty members continue to perform groundbreaking research.
The Office of Development and Alumni Relations, the fundraising and alumni relations division for the university, encourages new and continued private support for the university, stewards our alumni and donors and promotes involvement in university activities, events and programs.
Please explore this Web site to learn more about the Office of Development and Alumni Relations, the Alumni Associations at VCU and how you might join in our efforts to make VCU the best it can be.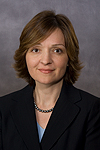 Anne Hoffler
Director of Donor Relations
(804) 828-3383
aahoffle@vcu.edu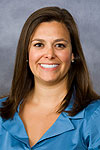 Jenn Papenfuse
Associate Director of Donor Relations
(804) 828-0745
jbpapenfuse@vcu.edu