Monroe Scholars Book Award nomination form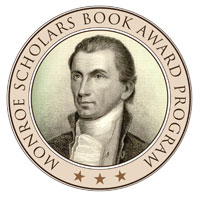 The VCU Alumni Monroe Scholars Book Award Program recognizes outstanding high school juniors who are considered exceptionally talented scholars and leaders and provides scholarship assistance for them to attend Virginia Commonwealth University.
All nominees must have a demonstrated record of accomplishment in each criterion listed below to be considered for the award:
High academic performance
Leadership qualities
Service to their school and community
Strong communication skills
Each Monroe Scholar is awarded a certificate of recognition and selected book(s) with a recognition nameplate. A $1,000 scholarship is awarded to students who attend VCU in fall 2019.
Complete this form by May 1 with the name of the student who has been selected from your school.
If you have any questions, please contact Lauren Trinka, program coordinator for outreach and engagement, at lmtrinka@vcu.edu or (804) 828-1124.
Registration is closed.