Calling all Girl Scouts, former Scouts and parents of Scouts with ties to VCU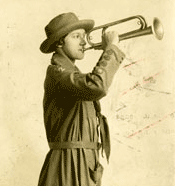 VCU Libraries, during spring semester 2014, is pleased to present a special exhibit, "Girl Scouts of the Commonwealth of Virginia: A Century of Leadership."
Members of the VCU community — alumni, supporters, current students, faculty and staff — with ties to the Girl Scouts, a worldwide organization, are invited to join our mailing list to receive information about free special events and opportunities and invitations to share your VCU and Girl Scouting memories. 
(Image, circa 1920s, from The Records of the Girl Scouts of the Commonweath of Virginia, James Branch Cabell Library, Special Collections and Archives)
Registration is closed.
Click to submit your information.
If you've indicated a donation amount, you'll be taken to a secure payment information page.