Monroe Scholars Book and Author Luncheon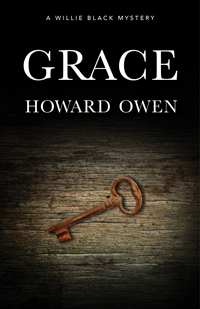 Join VCU Alumni for the seventh annual Monroe Scholars Book and Author Luncheon, featuring alumnus and best-selling author Howard Owen (M.A.'82/H&S). Owen, an award-winning newspaper reporter for 44 years, began writing fiction at age 40. He's penned 14 novels, including the popular Willie Black mystery series that started with "Oregon Hill," recipient of the 2012 Dashiell Hammett Prize for best crime literature in North America. Meet Owen at the luncheon and purchase an autographed copy of his novel "Grace," the fifth Willie Black mystery, published in October 2016.
When: Noon Wednesday, April 26
Where: Willow Oaks Country Club, 6228 Forest Hill Ave., Richmond, VA 23225
Cost: $75 per person or $700 per table of 10. $50 of each ticket is a tax-deductible contribution.
Register: By April 20

Proceeds fund scholarships for the Monroe Scholars Book Award program, which provides a special recognition award and a $1,000 scholarship to high school students who meet the criteria of leadership and scholarship and who enroll at VCU.
For information, contact Diane Stout-Brown (B.S.W.'80/SW) at (804) 828-7020 or dstout@vcu.edu.
Registration is closed.