The Shining Knight Gala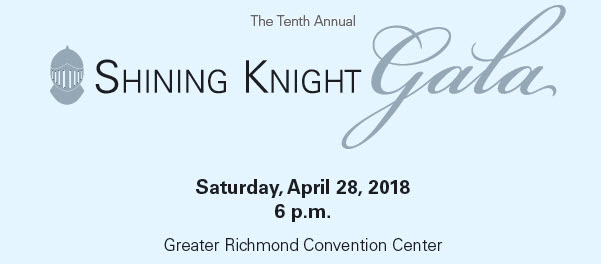 The Shining Knight Gala is the VCU Trauma Center's annual fundraising event that highlights a patient's story of triumph and honors the caregivers who worked to save that patient's life. By supporting the Shining Knight Gala through sponsorships, individual ticket purchases or our new Shining Knight Honor Wall (highlighted in blue below), you enable us to fund vitally important Injury and Violence Prevention Programs in the central Virginia community.
Tickets are still available for purchase. Please contact Amanda Van Thunen at (201) 248-5088.
Registration is closed.