Women's basketball Fury Club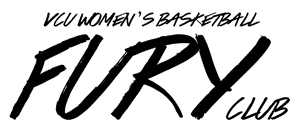 It's hard to believe another season is right around the corner! As we approach an exciting year of VCU women's basketball, I encourage you to join the Fury Club and be an integral part of our success as a program. As a member, you will have an opportunity to help our student-athletes remain competitive both on and off the court, and help our program continue in our quest for championships. With your support, we will ensure that our future remains bright.
Sincerely,
Marlene Stollings
Head Coach
Membership levels
I'm in!: $50-99
Black level: $100-199
Gold level: $200-499
Coaches Platinum Club: $500+
Registration is closed.