Universitywide development and communications staff
School of Education
Visit the School of Education website.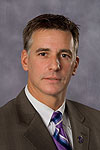 Ed Kardos
Senior Director of Development
Phone: (804) 828-4692
Email: egkardos@vcu.edu
View bio
From 2012 to 2015, Kardos served as director of development for major gifts at the VCU School of Dentistry, where he secured more than $3.5 million in total donations dedicated to scholarship and professorship endowments. In 2004, Kardos had been charged with reframing the school's development and alumni program and completing the capital campaign begun in 1999. Prior to joining the School of Dentistry, Kardos served as executive director of development for the VCU School of Nursing, director of development for Benedictine High School and the first full-time annual giving director at James Madison University. He is a Nina Abady Award recipient (2004), the highest award given by the Virginia Association of Fundraising Executives for lifetime career excellence.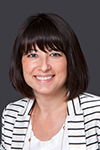 Diana Burkett
Director of Communications
Phone: (804) 827-2614
Email: dburkett@vcu.edu
View bio
Burkett joined the School of Education in August 2014 after spending two years at University of Richmond as communications manager for the Office of Alumni and Career Services. A graduate of Syracuse University's S.I. Newhouse School of Public Communications and Randolph-Macon Woman's College, Burkett focuses her efforts on supporting the mission and initiatives of the school by developing and implementing a comprehensive communications strategy consistent and integrated with VCU strategic goals and brand requirements. She also manages the communications team and provides communications council to school leadership. She has more than 10 years of experience in communications and public relations, including at the Pew Center on Global Climate Change, Edelman Public Relations and Chandler Chicco companies.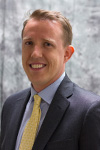 Corey Humphrey
Leadership Annual Giving Officer
Phone: (804) 827-9344
Email: schumphrey@vcu.edu
View bio